Chen Wu Kuan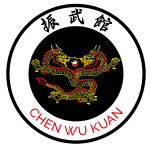 The Chen Wu Kuan school of traditional Chinese martial arts and contemporary Wushu was founded in 1977 by Dr. Raymond Smith, retired President of the British Council For Chinese Martial Arts, retired President of the European Wushu Kung Fu Federation and retired Vice President of the International Wushu Federation, a man hugely respected in the martial arts world for both his mastery of kung fu and his dedication to the cultivation of Chinese martial arts in the west and indeed all over the world.
The Chen Wu Kuan schools predominantly teach the system of Wuzuquan, the Five Ancestors external and internal Chinese martial arts, and we pride ourselves in cultivating a friendly, relaxed and peaceful atmosphere.
The external curriculum focuses on traditional Northern and Southern styles of Shaolin Kung Fu, which is very rarely taught in other UK schools, and we provide expert tuition in these stunning styles with an emphasis on close contact combat techniques (including weapons forms for higher grades).
Our master is proud of the quality of teaching and of his Instructors, who are extremely skilled and experienced in their chosen disciplines. We are confident that we provide the best quality teaching available in the UK and NZ today.
Traditional classes are based in Berkshire, UK, and in Tauranga, New Zealand.
Learn more about us!