CWK Founder and Chief Instructor:
Raymond Smith, 9th Degree (Duan) Black Belt.
This is the highest grade within our system of Kung Fu, representative of the famous 9 dragons. Ray also holds an 8th duan in the European Wushu Grading System and is one of 5 holders of the prestigious "Order of European Wushu (OEW)", the highest award given by the European federation.
Ray has studied martial arts for over 6 decades under many great masters across the world, mostly in South East Asia and specifically China. He considers the greatest of his teachers were Grandmasters Chee Kim Thong, Yap Cheng Hai and Jifu Huang, who influenced him greatly. Ray never asked or accepted to become a disciple of any one master, he stayed free to study from whoever would give him the opportunity to share their knowledge. There were many. This gave a great reality to compare one style with another in detail. After such experiences Ray overall favoured the style of Wuzuquan.
In addition to his technical ability, Ray has also been one of the leading figures in the development of Chinese martial arts internationally. His past honours include being President of the British Council for Chinese Martial Arts for 15 years, Founding Vice President of the International Wushu Federation for 25 years and Founding President of the European Wushu Federation for 36 years and now their Honorary President.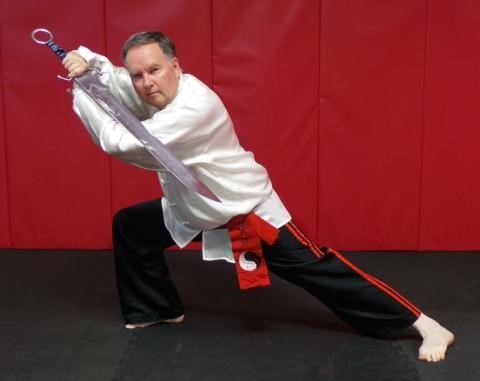 With Ray's technical colleagues he co-founded the European Wushu Grading System and wrote the European (EWUF) rules for light contact fighting.
Today Ray has retired to New Zealand and continues to run, promote and develop wushu and to run seminars worldwide.